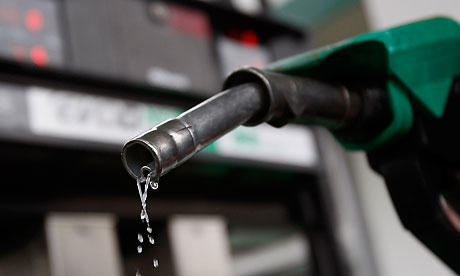 Petrol pump prices could soar 5p a litre, burning a hole in the pockets of holiday motorists, the AA has warned.
A surge in the wholesale cost of petrol across Europe has already led to a rise in UK petrol and diesel prices, with more misery possibly to come, the AA said.
On average, UK petrol prices have risen from 134.61p a litre in mid-June to 135.78p now, while diesel has gone up from 139.16p a month ago to 140.24p now.
The AA said: "A 100 dollars-a-tonne increase in the cost of petrol across north west Europe, combined with a weaker pound, heralds a potential 5p increase in pump petrol costs."
It added that should petrol go up 5p a litre then a family from Hounslow in west London, for example, heading off on holiday in a typical family car to Cornwall will pay £2.90 more for the return trip than it would have done in June.
The AA said a survey of last year's visitors to Cornwall found that 26% of visitors came from London and south east England so that for every 100,000 trips to Cornwall from London and the South East, with 86% of visitors coming by car, the petrol price spike could siphon nearly £250,000 away from the tourism industry into the pockets of the fuel industry.
At present, London and the North West have the cheapest petrol, at 135.5p a litre on average.
Northern Ireland, although enjoying the smallest price rise over the past month, is still the most expensive region for petrol at 136.6p.
Scotland and East Anglia share the position of most expensive areas in the UK for diesel, both averaging 140.8p a litre, while the North West has the cheapest, at 139.7p.
AA president Edmund King said: "After the price of petrol stabilised at around 134.6p a litre through much of this June, and weeks were filled with beautiful weather and sporting excellence, it was perhaps inevitable that oil and fuel market speculators would cast a black cloud over what was promising to be a glorious summer."